Learn More
Working capital for your business.
When first starting a business, creating adequate business credit can be difficult, time-consuming and frustrating. Furthermore, historical sources for working capital financing have significant requirements and conditions a business must meet resulting in many businesses getting turndown. Under our unique approach to underwriting, we do not have the same requirements or burdensome conditions as traditional lenders. Consequently, we can fund your business at the levels you desire via a multitude of funding solutions.
We understand the barrier to entry of having to acquire adequate funding to take your business to the next level. We offer several different programs that may allow your company to get more working capital above and beyond what the traditional sources would approve.

For this reason, we offer Space Coast businesses various working capital financing options that are catered to your circumstance based primarily on the assets of your business. We offer purchase order funding, inventory and equipment loans, accounts receivable financing, and non-notification factoring.

Accounts Receivable Financing for Melbourne Businesses
One unique solution that CBF offers business owners in Melbourne, FL is to provide working capital through the funding of the accounts receivable ledger that your business currently has plus the finished goods inventory on hand. We understand that oftentimes capital gets tied up in accounts receivable along with inventory and that the cycle of a business sale can vary between companies and industries.
CBF's Accounts Receivable Financing can be approved and implemented quickly, normally within a few days. This allows Space Coast businesses to not miss a step covering immediate cash needs like payroll and inventory purchases. You do not need to worry about having sufficient cash to support the growth of your business.
We often combine various products to provide the most flexible and cost-effective working capital solution. For example, under the Non-notification factoring, we would advance a percentage of the invoices outstanding freeing up the working capital the business has tied up in accounts receivable. In addition, we could establish a business loan on inventory or equipment to provide more dollars if needed for working capital. This combination provides a steady level of funding and can be easily increased as the company grows.
Business Loans on Inventory and Purchase Order Funding
Many businesses are hesitant about taking on large sales/orders due to the amount of working capital necessary to fulfill the order. To help ease the strain of growth, CBF offers inventory support by Business Loans on Inventory and Purchase Order Funding. The size of the inventory loan is a function of the company's inventory levels and monthly sales. The amount advanced on the purchase order depends on multiple factors such as the complexity of the product, length to completion/delivery, and the costs/margin of the product. Our goal is to provide sufficient working capital to support your sale such that you do not need to miss any new sales opportunity due to cash flow.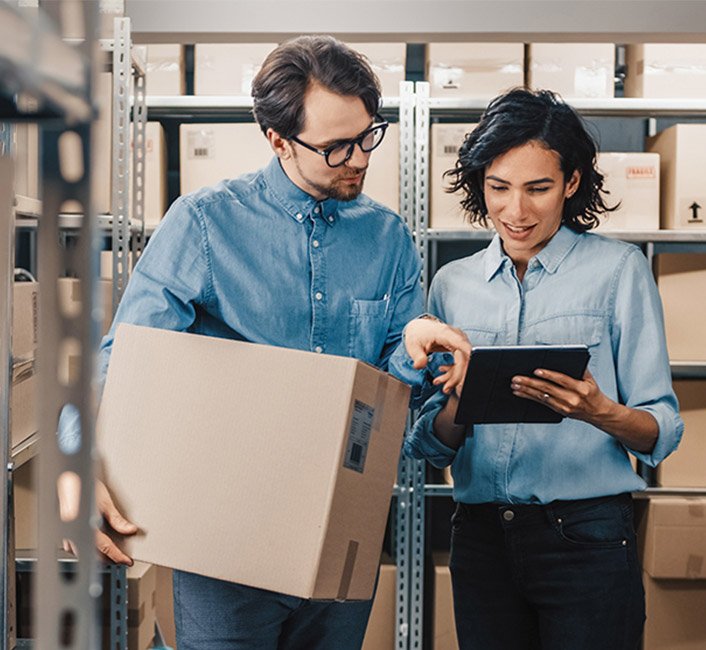 We find many businesses unable to get the funding solution they need due to the conditions and restrictions of the traditional financing sources. This could be for many reasons such as the age of business, recent financials, type of industry, owners' credit, or numerous other conditions. Most businesses can get some financing from traditional sources, but typically not enough or under difficult terms. The business loan request may be considered subprime, turndown, or delayed until new financials/tax returns are available. In all the above situations, CBF can quickly help your business obtain working capital using the solutions discussed above

To provide this service, we work with finance professionals and traditional lenders to help their clients/customers find a viable secondary option to traditional financing. A significant amount of our business is referred by financial institutions who see CBF as the best option when they cannot solve the immediate need of the business. Contact Commercial Business Funding today to speak with an expert and discover a customized Funding Solution for your Space Coast business!